Donate your time, expertise and special services.
Renewable Taos, Inc. is a multi-purpose, multi-functional, non-partisan 501(c)(3) non-profit organization managed wholly by volunteers. Since our origination in 2012, we have operated using the time, expertise and resources donated by our principals. To date, we have not paid salaries or engaged in major fundraising activities. Because we collaborate with many non-government organizations (NGOs) dependent upon substantial funding, we prefer not to be their competitors for financial support.
Renewable Taos relies heavily on the time, resources, expertise and services our members provide. Our principals and members collectively have broad and lengthy experience in engineering, earth sciences, management, energy policy, energy technology, communications, organizing and advocacy, teaching, mentoring and other fields of study and interest.
If you have a passion for productive work towards a clean energy future, please join us. If you are passionate about taking action on our climate crisis by reducing our greenhouse gases emissions, please join us.
If you want to improve your leadership skills through policy work with our Senators, Congresspersons, and their staff members; state and local political representatives; business and industry leaders; leaders of prominent non-government organizations (NGOs), and many others, we will introduce you. We travel to government, business, industry and NGO offices throughout New Mexico and Colorado, and you can join us for most of our trips while gaining powerful learning experiences.
We need your help to organize people and groups around climate and renewable energy action, expand our Social Media presence, attend legislative hearings of local governments and our State of New Mexico government in Santa Fe, and other tasks. We need your help with organizing and publicizing educational and outreach events locally and statewide in New Mexico and Colorado.
Please feel free to contact us at any time, and tell us about yourself and your interests. Please come to one or more of our regular Monday meetings to introduce yourself and learn about us. We look forward to meeting you!
Contact Renewable Taos at: info@RenewableTaos.org
DONATE USING AMAZONSMILE
If you shop using Amazon.com, please consider using AmazonSmile. AmazonSmile is a simple and automatic way for you to support Renewable Taos Incorporated every time you shop, at no cost to you. When you shop using AmazonSmile, everything is the same as shopping at Amazon.com, with the added bonus that the Amazon Smile Foundation will donate a portion of the purchase price to Renewable Taos Incorporated, or your choice of any of nearly one million other charitable organizations.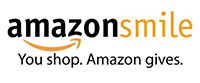 Click here or on the AmazonSmile icon to shop and support Renewable Taos.