Join us this Saturday for
The 2021 Renewable Taos EV Expo!
Saturday, September 25, 2021, Noon to 4:00 P.M.
Taos Public Library, 402 Camino de la Placita – Taos, NM 87571 (Map)
Free and open to the public.
Planned in conjunction with National Drive Electric Week
Over $1,000 in Fundraiser Giveaways!
Click below by October 2, 8:00 pm to donate and register for a chance to win:
COVID Protocols will be observed.
Masks and social distancing are required.
Please be vaccinated.
No food or water will be available, plan accordingly.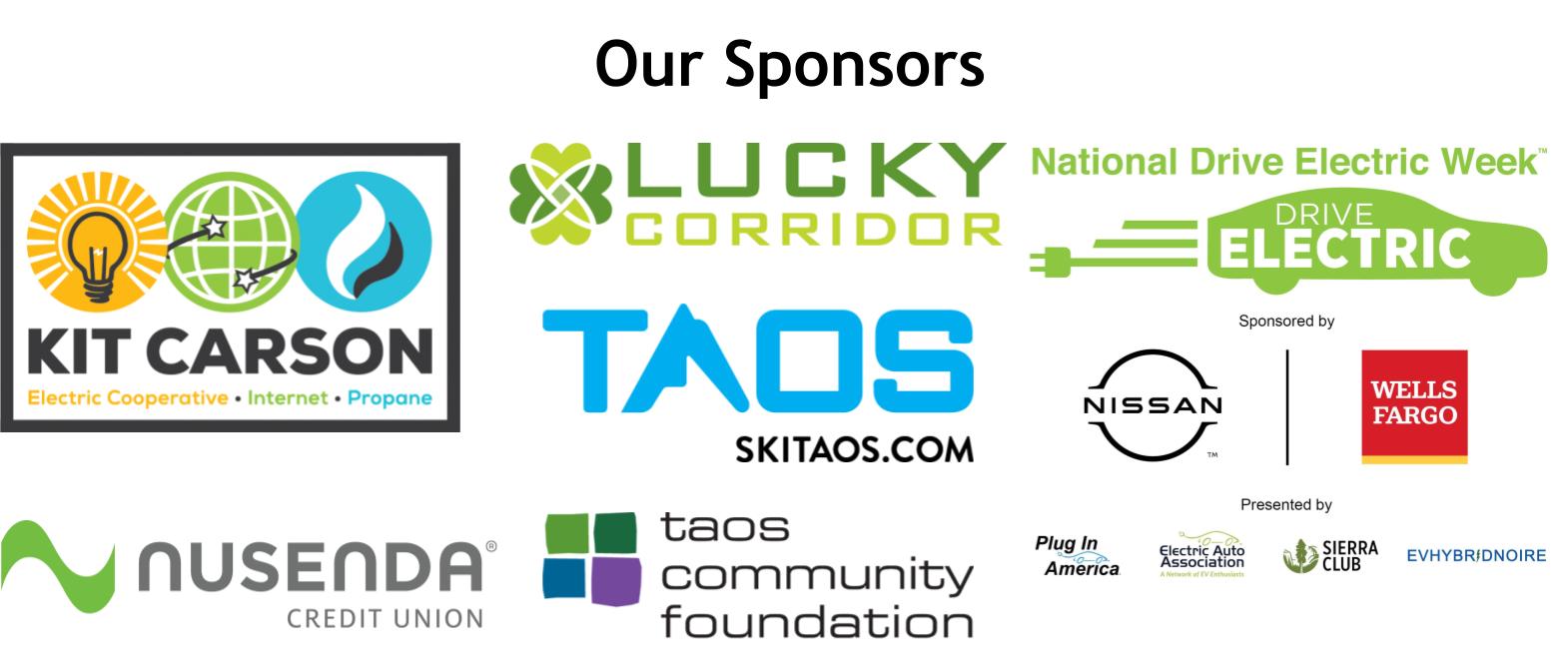 Come and see!
Over twenty locally owned and dealer displayed EVs and E-bikes, including:
General Information
We need volunteers for the day of the event! Contact info@renewabletaos.org
Please consider making a tax deductible donation.